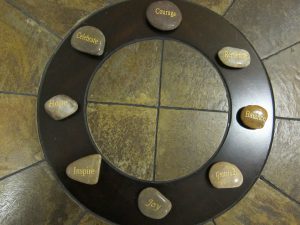 Fees
You can contact me for a free 15-minute phone consultation.
When you are ready, you can call or email me to schedule our first appointment.
My Offering Options
A 60-minute Video Individual Session is $150 plus GST (For new clients).
A 60-minute In-person Individual Session is $160 plus GST.
A 90-minute session In-Person Family Counselling for $270 plus GST for family counselling **Not Accepting New Families at time**
The number of follow-up sessions depends on your need, and we can discuss it in our first session.
Discount Rate is Available for Video Sessions Only 
Discount rate is available upon request for the following individuals: registered students, recent graduates, individuals living with mental illness, special needs and/or chronic illness as well as their caregivers; individuals who are on EI benefits or unemployed, seniors, and retirees. Feel free to discuss this during the initial phone consultation.
Payment Methods & Cancellation Policy
I accept cash or e-transfer payment at the end of each session.
Official receipts will be provided upon payment.
Cancellation requires at least a 24-hour notice. Cancelling appointment with less than 24 hours is subjected to a $75 charge and no-show is subjected to being charged the same amount as the session fee. Cancellation charges must be paid before the next appointment can be scheduled.
Many extended health plans provide full or partial coverage for services provided by Registered Clinical Counsellors. I encourage you to check with your extended health services provider for details. You may also want to consult with your accountant to see if counselling fees could be considered as a tax-deductible medical expense.